07/13/2021
PhoneSoap™ Available from BJCS
Phones are the perfect breeding ground for bacteria.
Now there's a way to sanitize your phone using UV-C technology: PhoneSoap™. This convenient device cleans and sanitizes your phone while it charges - killing 99.99% of germs in just 10 minutes.
Get your PhoneSoap™ from us today!
Stop by to pick one up or call us and we'll ship it to you. 800.506.8064!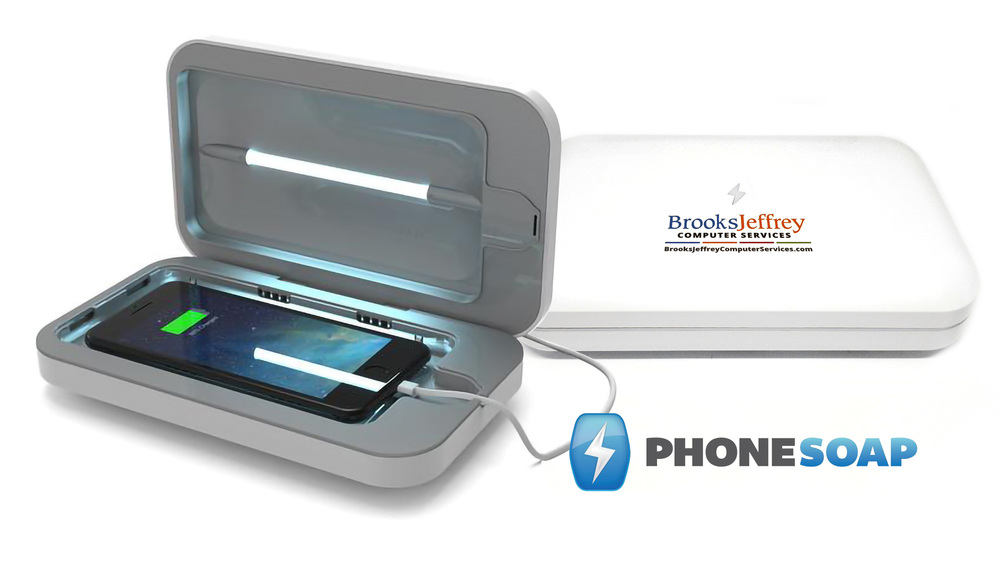 Features of the PhoneSoap™:
UV sanitizer kills 99.99% of germs
Fits all smartphones and most case sizes
Safely sanitizes anything that fits inside
Acoustic audio amplifier allows you to hear alarms and notifications
Two charging ports to charge any device
2x 254nm UV-C lamps