02/13/2020

Show some love to your phone with PhoneSoap!
Smartphones are the perfect breeding ground for bacteria. Scientists have found that cell phones carry 10 times more bacteria than most toilet seats. Think about that the next time you press your phone to your cheek or touch your screen. YUCK!
Now there's a way to sanitize your phone using UV-C technology. Our technicians would like to introduce you to PhoneSoap™. This convenient device cleans and sanitizes your phone while it charges - killing 99.99% of germs in just 10 minutes. (As seen on SharkTank and proven on MythBusters!)
After all, we at BJCS are dedicated to helping keep your devices free from viruses - now we can help keep you free from viruses caused by bacteria & germs!
Get your PhoneSoap™ at our office, 971 Coley Drive in Mountain Home, next door to the Post Office. Stop in and try it today!
Or, if you don't have time to come into our office, we will be glad to ship one to you - give us a call at 800.506.8064!
Only $79.99 + tax!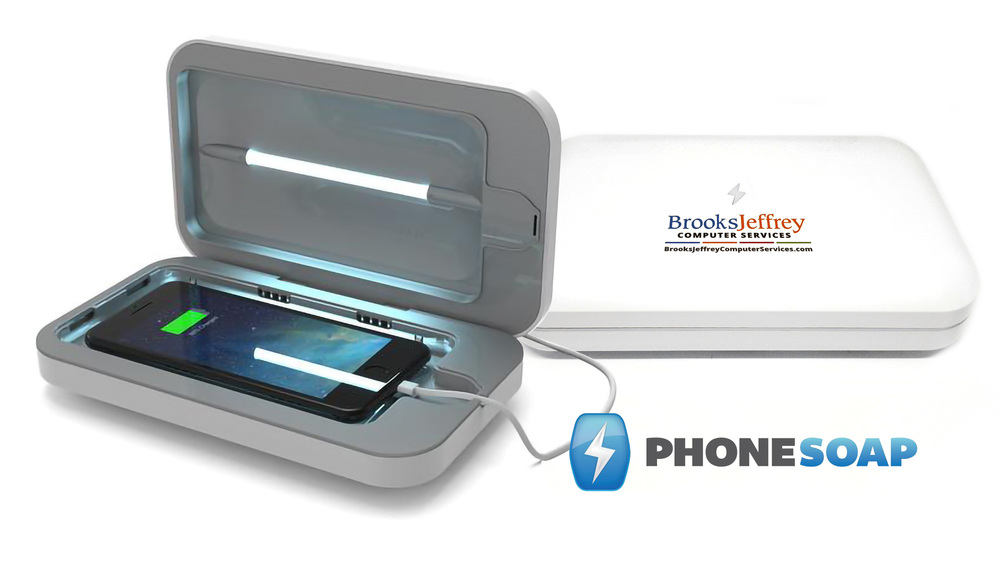 Features of the PhoneSoap™:
UV sanitizer kills 99.99% of germs
Fits all smartphones and most case sizes
Safely sanitizes anything that fits inside
Acoustic audio amplifier allows you to hear alarms and notifications
Two charging ports to charge any device
2x 254nm UV-C lamps